Different Types of Knives
A knife is a bladed cutting tool that normally comes with a handle. Knives are essential tools for almost everybody. You can use knives in the kitchen when preparing food. There are also knives that are used for hunting and camping. Sometimes, knives even become self-defense tools in worst cases. That is why it's extremely important to know the different types of knives and when to use them.
When someone says the word "knife", most people automatically think about the knives that they use in the kitchen. Although kitchen knives are the most popular type (since they are used on a daily basis and are present in every household), but they're obviously not the only type of knife. Actually, there are more than ten types of knives with different functions. Before deciding on which knife to use, you should clearly know what you will use it for. By doing this, you can optimize the use of this tool.
How Good Quality Knives Are Made
It's not enough to just buy a knife that looks good at a glance. If you want to use the knife for a more serious purpose, then you have to invest in good quality knives. Although knives made from great materials can be a bit pricey, every cent's worth its utility.
Basically, a standard knife mainly consists of a blade and handle. These two parts are equally important. A knife won't last that long even if it only has one poorly made component, especially if it is used rigorously. One very common example for this is a utility knife. A utility knife may be used by its owner every day. Imagine if only the blade is made with high quality materials and the handle has been taken for granted; that utility knife might be broken and unusable in the next few weeks. So before you buy a knife, be sure that both parts are made of equally great materials.
Normally, knife blades are made of steel. Just like when making swords, some traditional knife-makers extract the steel from an ore. However, the traditional methods of making knives have not been used too much these days, because of modern technology. Today, ready-made steel is used to make the blades of the knife.
The first step in making the blade of a knife is forging. The steel must be forged in order to create the initial shape of the knife. The shape of the knife's blade depends on the type of knife to be produced. Also, the size of the blade varies for each type of knife. However, this only applies to hand-crafted knives, meaning those that are made using the traditional way of making blades.
In the mass production industry, forging isn't the only process that they use. Instead, the materials undergo another process known as blanking. This process will produce blade blanks. After that, the knife undergoes grinding where its shape is refined and the unnecessary parts are removed.
The last step involved in making knives is putting on the handle. A handle can be made from materials like wood, metal, steel, or even plastic. It all depends on how sturdy the knife needs to be.
Best Survival Knife Today
A survival knife is one of the most popular types of knife for hunters and campers. Since this type of knife serves as a survival tool, it needs to be as sturdy as possible. Usually, a survival knife is small in size. Why? Because it is more portable than bigger-sized knives. When you are out and about, you need to only bring tools and weapons that come in handy. If you are a hunter or a camper, then you would know that bringing a lot of things will only limit you from achieving your goals.
This survival knife may save you in times of distress. Since it plays a very important role on your survival, you should only carry the best survival knife there is. Otherwise, it may just be useless bringing a knife that will easily break when used against hard objects. Durability and reliability should be the top priority when looking for a great survival knife.
Some examples of the best survival knives for sale today:
Titanium Folding Knife by BlizeTec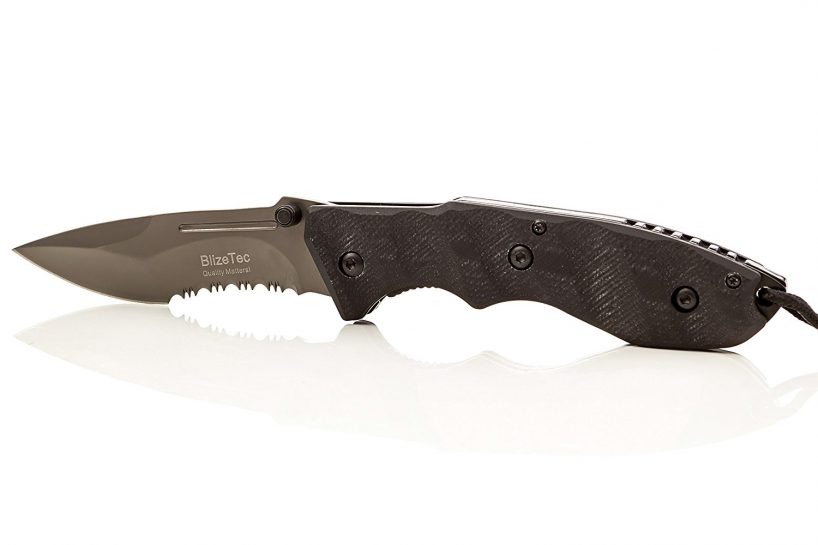 The Titanium Folding Knife with G10 handle is currently one of the best premium survival knives available in the market. It's made only from the finest materials which make it durable and dependable. It is also one of the most popular survival knife collections by Blizetec. This knife is very handy and it's ultra-lightweight, which makes it easier to carry. This knife has anti-corrosion properties which makes it last even longer.
6P-B Plain Edge Fixed Blade Survival Knife by ESEE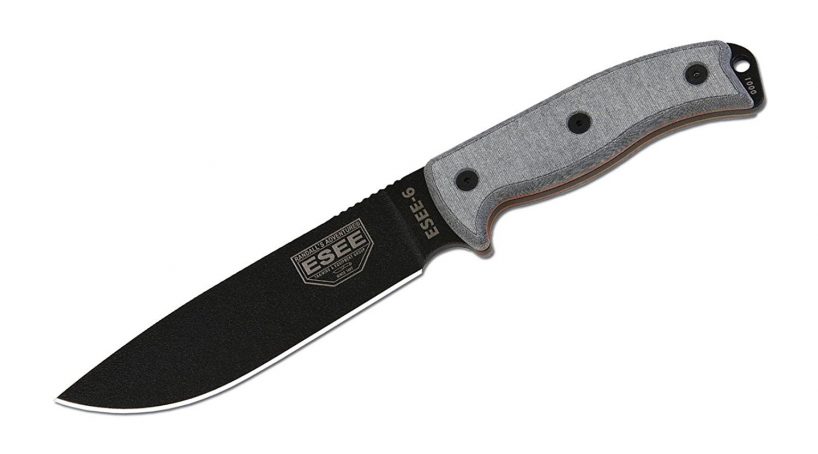 This is another great knife that will help you in times of distress. 6P-B Plain Edge Fixed Blade Survival Knife only measures approximately 11.75 inches. Without the handle, the full tang blade only measures 6.5 inches. Its blade is made of 1095 high carbon steel – a high quality material for knife blades and sword blades. The package includes a Black molded Polymer sheath, protecting your survival knife when not used.
Best Pocket Knife on the Market
A pocket knife is another type of knife that's widely used all over the world. Pocket knives are very portable so you can carry it anywhere you go. Due to the existence of too many knives today, differentiating one type from the other can be quite difficult. Survival knives are often confused as pockets knives. This is because of its similarity in form and in size. Although survival knives can also be used as pocket knives, the former has some additional features that make it portable. Usually, pocket knives are foldable, allowing you to put it inside your jean pocket. So if you are planning your next trip, it's better to carry the best pocket knife in case of emergency.
Here are some of the most popular pocket knives this year:
SOG Aegis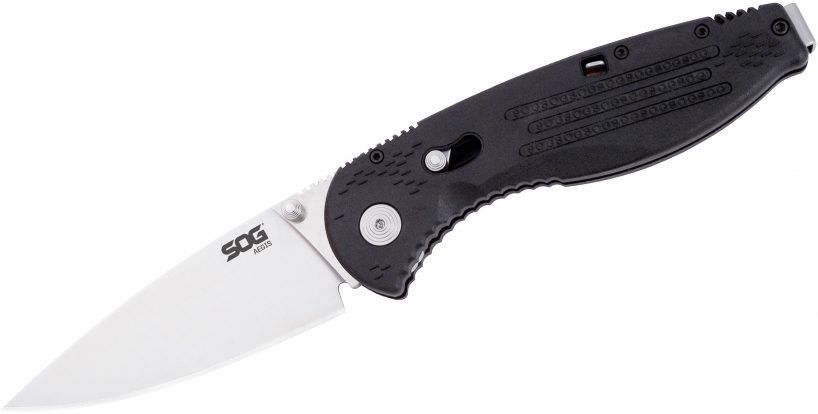 When it comes to knives and hunting gears, SOG is one of the best manufacturers in the world. SOG develops high quality knives that can be used either as survival knives or for hunting purposes. SOG Aegis knife is equipped with a handle featuring easy grip design for better handling. The knife also comes with an auto-lock feature that functions every time you unfold it. This feature secures that your knife will stay unfolded while being used.
Kershaw Leek Knife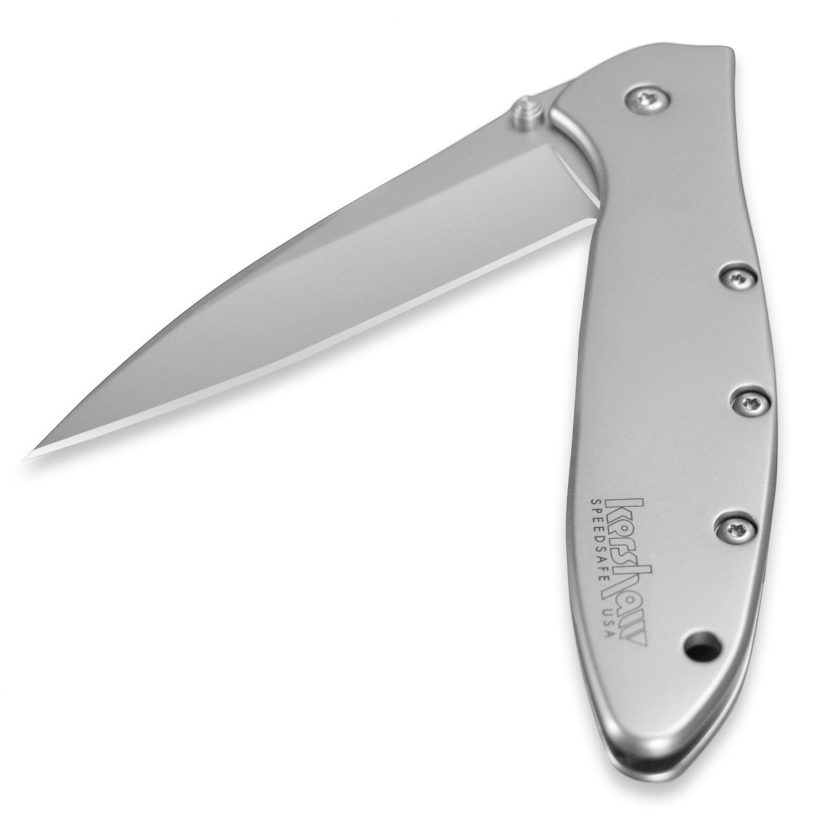 The Kershaw Leek Knife also has some great features that make it stand out among other knives today. This pocket knife is made of stainless steel with anti-corrosion properties. Kershaw Leek Knife is a foldable pocket knife with a simple yet functional design. When closed, Kershaw Leek Knife only measures 4 inches. When opened, the blade measures approximately 3 inches only, making it very handy. Its sleek design and lightweight nature makes you forget that you are even carrying a knife inside your pocket.
The Best Combat Knife
Guns are not the only weapons you can use during combat. In fact, your ancestors used simpler weapons in the past. A combat knife is a perfect example of a primitive weapon used even during the earliest times.
Nowadays, military forces and marines are required to bring combat knives that will serve as back-up weapons. It's always better to prepare ahead of time than regret not bringing a back-up weapon later. However, this type of knife is not only for military forces and marines. Civilians can also own this type of knife. Although it is classified as a combat knife, it can have multiple uses for a civilian. It is highly recommended that you invest in the best combat knife, so that you can easily make use of it when the need arises.
Here are some of the bestselling combat knives:
Ontario M9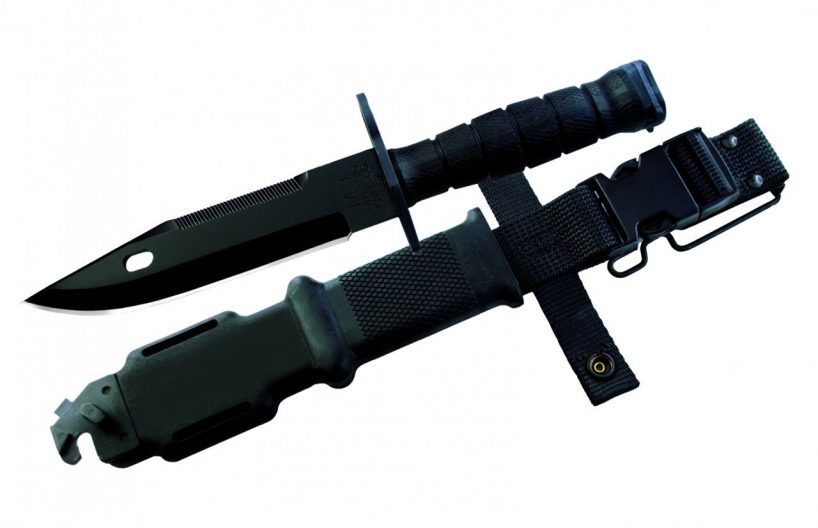 This is one of the best fighting knives that is actually very functional. Although its sheath is made of synthetic materials, the knife itself is of high quality. When removed from the sheath, Ontario M9 looks like a high-end dagger. Its blade is made of 420 carbon steel. Ontario M9 is a fixed blade knife that only measures around 7 inches. This knife is made following the standard military requirements, so you can be sure of its quality. No military officer will allow any cadet to bring a substandard combat knife.
Ka-Bar USMC Knife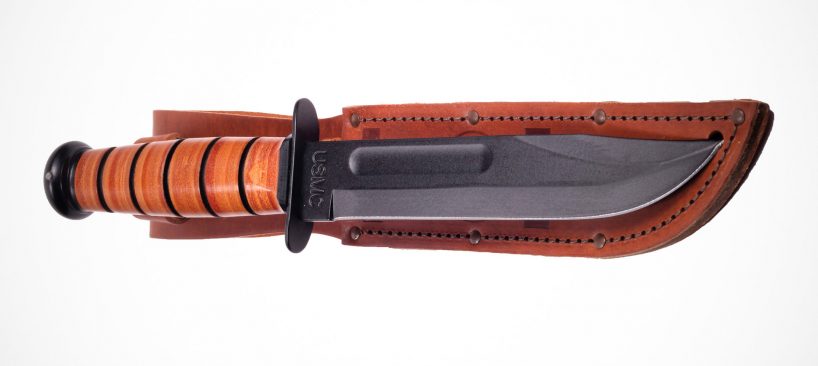 This is the all-time best combat knife since World War II. The USMC knife has been around for a long time which is enough proof of its reliability and great quality. It is not only used by the military forces. This knife is also used by the Navy, Coast Guards, Marines and even many civilians. It has become the best fighting knife because of its blade that is made of 1095 Cro-Van steel. This high quality knife is flat bladed designed with a bowie-style clip point.
If you are planning to buy a good combat knife, then you should take the above mentioned knives into consideration. It's not bad to spend a little for a good quality and multi-functional knife.
The Best Hunting Knife
Hunters need sturdy and reliable weapons every time they go out for a hunting session. Since hunting is an extremely dangerous activity, it requires high quality weapons that can do two main functions – One is as a hunting tool, and the other as a survival tool. If you are planning to go hunting with your friends, then you should remember to carry only the best hunting knife there is. Bringing of substandard knives will only expose you to greater risks which may result to serious injuries.
Here are some of the best hunting knives you can find today:
Buck 0119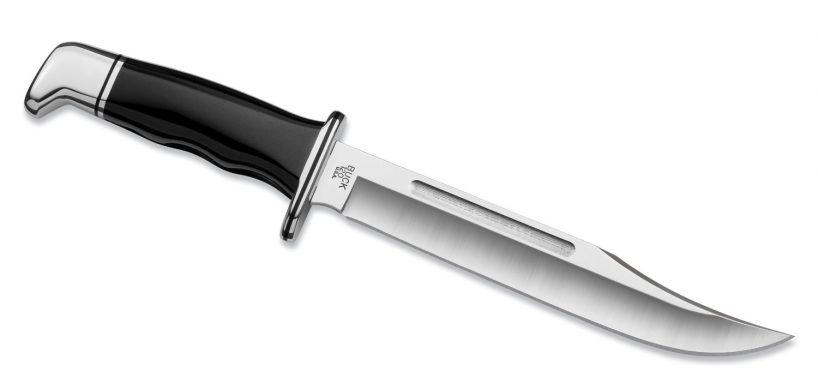 This is a hunting knife with blade that is made of 420 high carbon steel. The blade alone measures 6 inches. Together with its handle, the knife measures 10.5 inches. It is best used for hunting bigger animals such as hogs. The good thing about this knife is that its blade can be easily re-sharpened. No matter how good the quality of a knife is, it constantly needs to be re-sharpened to bring it back to its most functional mode.
Ka-Bar Becker BK2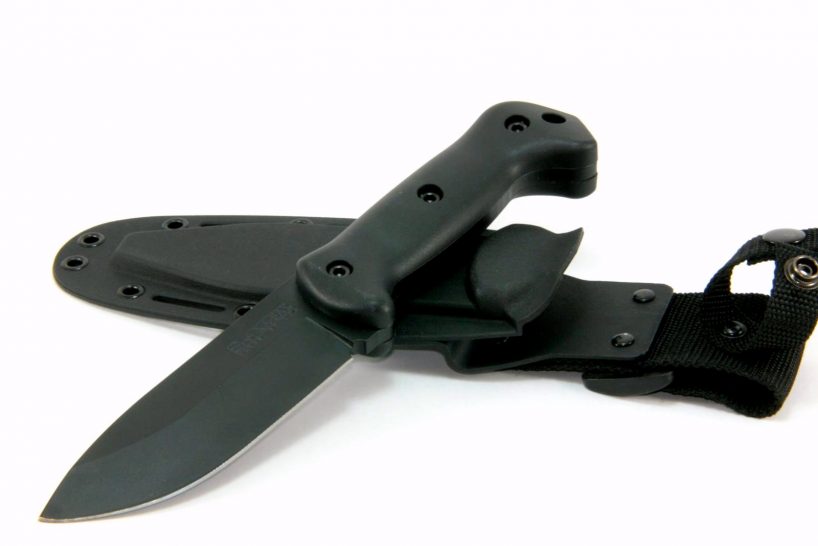 This is another world class quality knife produced by the popular Ka-Bar. The Becker BK2 knife only measures 10.5 inches so it can be handled easily. The blade itself measures only 5.5 inches – enough to cut a hole through your prey's body. Knowing Ka-Bar, the Becker BK2 has strong and solid build. It is a highly dependable hunting weapon that will save your life in times of danger. Since Becker BK2 only weighs approximately 1 pound, you will never feel burdened bringing it anywhere you go (as long as it's legal to do so).
Bear Grylls Knife by Gerber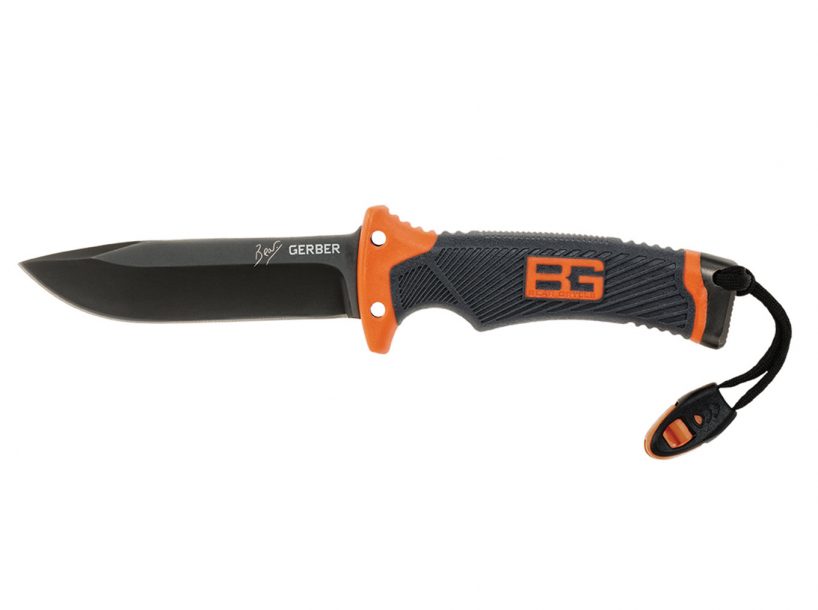 This top of the line knife is also great for hunting. It is equipped with a full-tang thick blade, which is perfect for hunting. The knife's blade measures only 4.75 inches, making it the knife with a shortest blade on the list. The blade is made of high quality stainless steel. Actually, this knife is not only for hunting. It can also be used in many other ways.
How to Sharpen a Knife
It's not enough to own a top-caliber knife. You have to know how to sharpen a knife in order to preserve its original quality and functionality. There are many ways you can sharpen a knife, depending on the type of knife you own. If you really don't know about knife sharpening, it would be best to leave it to professionals since it can become quite dangerous sometimes.
Keeping knife blades sharp is not as easy as it seems, but it's doable. The first thing you should do is to choose the sharpener to be used. The kind of sharpener used is as important as the process of sharpening the knife itself. After you have decided on that, you are now ready to begin the process of sharpening your knife.
Basically, sharpening a knife only involves two processes: Grinding and Honing. Through the grinding process, you will be removing the excess metal from your knife. This will make the blade sharper, but it won't be in the best possible condition.
In order to polish your knife's blade, it needs to undergo a process called Honing. Through honing, you can remove a little more materials from the blade that is making it blunt. It uses abrasive stones that are rubbed on the surface of your knife's blade. After getting the desired shape and sharpness, you already have a fully functional knife again.