A behind the scenes look at what went into the production of the action-packed feature that brings together the martial arts world's two brightest stars.
"Malta is a little island with a great history," wrote Sir Winston Churchill in his forward to "The Epic of Malta". He went on to tell of the defiance, resilience, courage and bravery displayed by the island's inhabitants against the fiercest opposition during World War II. A lone fortress that would not concede, situated between the coasts of Italy and North Africa and, thus, controlling vital shipping lanes. Malta became a key square in the military strategists' chess games. It had been that way many times before – during the wars of the Crusades, and, earlier still, when the armies of Imperial Rome swept through Europe.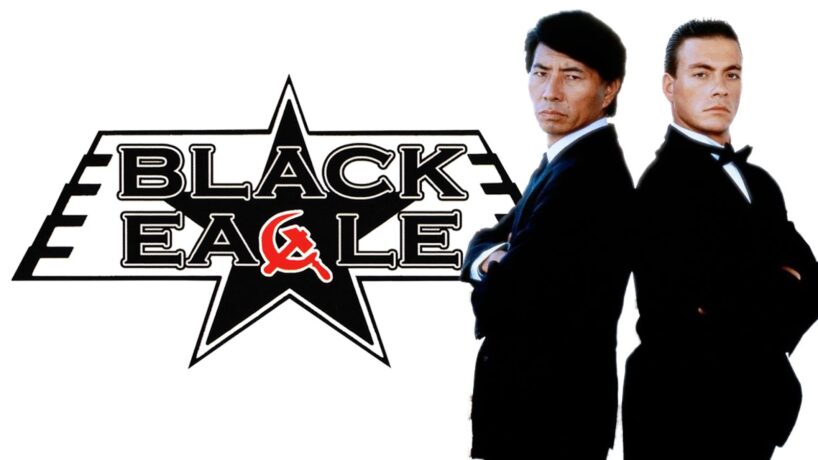 In modern times, Malta has become a tourist haven. Surrounded by the deep, azure-blue waters of the Mediterranean, the island attracts thousands of visitors every year to its warm sunshine, picturesque harbors and coves, and ancient cathedrals. For these, and other reasons, Malta has also drawn the attention of international filmmakers. Robert Altman built a $1.2 million fishing village set, which still stands today, for his live-action feature based on the popular cartoon character Popeye. Michael Klinger brought his cameras to the island's world famous surface shooting tank – with its unique "natural" horizon – for Shout at the Devil, as did Dino De Laurentis for the Arctic sequence in Orca, the Killer Whale.
Arguably the most celebrated case of all was when Lord Lew Grade's I.T.C. company built the gigantic, 9˝ million gallon deep underwater tank at the Mediterranean Film Facilities for the filming of Raise the Titanic. Shell shaped, with a diameter of 108 meters, the tank tapers down to 50 meters. It fills in ten hours and empties in five, with a depth of eleven meters.
The latest major motion picture to be filmed in Malta is Black Eagle, starring international star, Sho Kosugi. The movie makers, the Los Angeles and London-based Imperial Entertainment Corp., have used a real-life incident as the basis for their contemporary action story of international espionage and "cold war" machinations – once again indicating the continued strategic importance of Malta in the modern world.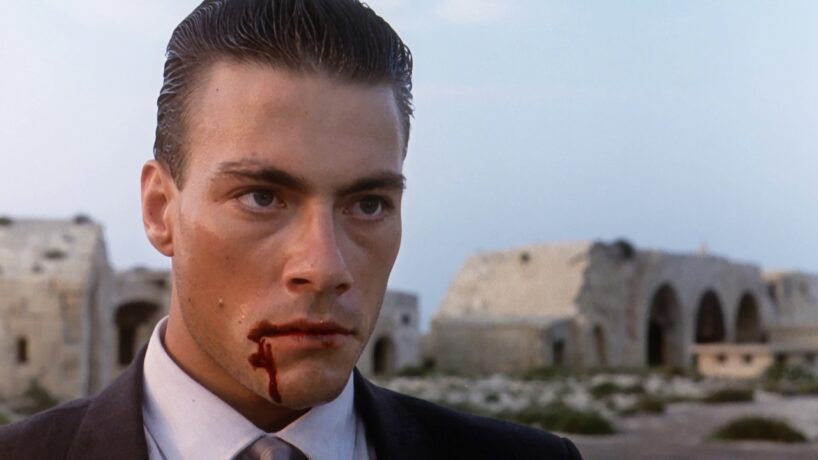 Black Eagle producer, Israeli-born Shimon Arama, had first scouted Malta as the location for an action/adventure genre picture in 1983, while working with British director Brian Hutton on another film project. Investigating an old fort overlooking the Grand Harbor and Docks, he happened to notice a Russian tanker unloading, while, across the water, various U.S. ships were moored. The idea of an East-West espionage thriller set on Malta occurred to him then, and, later factual events were to crystallize his idea.
During the aftermath of President Reagan's controversial air strike against pre-arranged military targets in Libya, North Africa, a single U.S. Air Force F-111 was reported missing, presumably shot down or exploded somewhere over the Mediterranean. The U.S. Navy 6th Fleet patrolled the area for signs of wreckage – and, always in benign attendance, was the inevitable shadow of a Russian trawler.
"I said to myself, 'Shimon, this is your opportunity,'" explains the producer. "The story I envisioned had all the ingredients for an action/thriller picture – worldwide tension between all the great powers, the environment of espionage, a hunt for the location. No one knew where the F-111 had come down. In our story, it is found off the coast of a Mediterranean island, and the CIA and the Russians vie with each other to recover the plane's top secret laser guidance device."
At the time, Shimon was negotiating with Sunil Shah of Imperial Entertainment over ideas for possible feature films. Sunil, in turn, was searching for good properties for Sho Kosugi, whose previous films Pray for Death and Rage of Honor had been released through his previous company to great success.
"Sunil and I entered into an agreement to produce the film" Shimon continues, "and with Sho, we developed the character of Black Eagle. Sho's previous films had done extremely well in a particular area of the box-office marketplace. We wanted to improve on that, not merely follow that trend, so we were keen to uplift the story and production values to give us something that wasn't just another action picture."

"We also looked at the story from the point of view of possible sequels. We came up with a character, a Japanese CIA agent, who doesn't fit the bill in terms of the average image of a CIA agent – he's not what you would normally expect a CIA agent to be and, therefore, he's believable because he's the kind of agent they might really use to fool the enemy."

"He's camouflaged," Arama avers, "and yet his character could adapt easily in a series of films to any location, any trouble spot on the face of the globe. Where there is a 'cold war' incident – be it Bahrain, Cuba, Latin America or South Africa, Black Eagle could be called upon to go in and operate on behalf of the free world."
As director, Shah and Arama selected Eric Karson, whose credit roll included Chuck Norris' international action success, The Octagon, as well as the heavily realistic Hell Camp, which Orion Pictures distributed, and which dealt with the importance of the role of the woman combatant in the U.S. Army. Rugged, with no punches pulled, the film was shot amid torrid production problems in the Philippines – so, for Karson, it seemed, Malta would be a breeze.
"Things didn't quite work out that way," admits Arama, "although Eric has been the absolute right choice, and it has been his spirit that has brought us through to what I feel is a very satisfactory end to shooting. No film ever made is without some kind of production problem – and we have had our share."
Things that even Karson couldn't control included a freak heat wave, which struck the Mediterranean at the height of filming and which claimed some 700 lives in nearby Athens, Greece. Maltese residents also found the going rough, and it is something of a tribute to Karson and his crew that they survived in temperatures that often exceeded the 115-degree mark.
"Another problem we faced was peculiar to Malta at the time of filming – not that the individual Maltese themselves were difficult or in any way deliberately obstructive. The problem was that the island has held an election, and just voted in a new government – on May 8, 1987. We, of course, had been scouting locations and making our various presentations to the department bodies for permission to film in certain areas long before. When we came to film, however, all the various heads of department had changed or were in the process of changing. When it came to the crunch, we often found the people we had spoken to were no longer in control, or, if they were, they were understandably more concerned about staying there and keeping their jobs than helping the film unit."
"As a result," continues Arama, "we often encountered delays. I had found a beautiful location background to use for the dockyard scenes featuring the Russian ship, LEONTIEV in the climax to our story. Permission to film, however, was delayed, so we moved elsewhere. Then, two days into shooting that sequence, and with less than a week of filming remaining, I was told that permission had been granted to film at the locale I originally wanted to use. It's very frustrating, and the unit had to be extremely flexible in order to cope with the changes."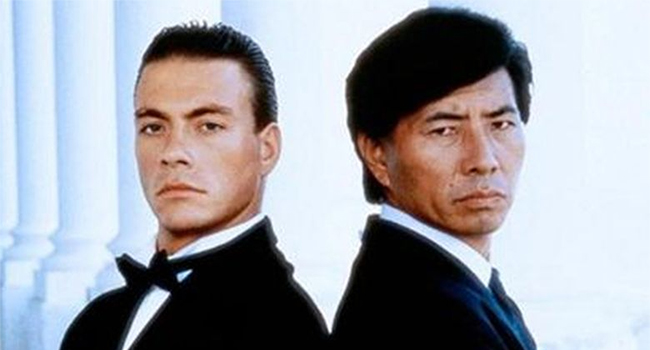 The Black Eagle cast and crew proved not only to be flexible, but also multi-national. Among the actors and technicians assembled for shooting were no less than 17 different passport nationalities. Americans, British, Israeli, and local Maltese were predominant, but there were also representatives from Japan, Russia, Czechoslovakia, Poland, Belgium and Sweden among the actors alone. A special team of free-fall parachutists from France and an Italian underwater filming squad helped to swell that list, and finally, there were additional personnel from India, Argentina, Mexico, Germany and Puerto Rico.
"It has been quite amazing working with such a group of people," agrees Arama, "and while language and a difference in working styles proved a partial problem, it has been incredible to see how everyone has pulled together. The common link, of course, is that they are all filmmakers – and this film has been like Kissinger at the United Nations bringing them all together."

"On paper, this picture seems like any other," he continues. "But if we had been shooting, say, for six weeks in Arizona, where all the crew knew each other and were the same nationality, working to one 'style' of filmmaking, things would have gone even smoother. Here, even with the food we served at meal break, whatever we chose for the crew to eat, half a dozen got sick the next day because it wasn't what they're used to eating!"
Problems aside, Arama is more than pleased with the results on celluloid.
"What we achieved is phenomenal considering all the difficulties. Our film has the production values of a picture made for three or four times the amount of our budget. We have an outstanding cast, and the added realism that goes with using actors from behind the Iron Curtain playing Russians in our story. With Jean-Claude Van Damme, we have uplifted the level of the fight sequences with Sho, and can offer and interesting contrast in their different, East-West styles of fighting. We have brought in two highly experienced squads of professionals – the free-fall parachutists and underwater diving teams – and our own team, Eddie Surkin and Joshua Hakian, who not only supplied us with a miniature of the Russian trawler LEONTIEV, which explodes during the climax of the picture, but also built a two-thirds scale replica of the F-111 fighter plane, using plans and blueprints supplied by the U.S. government."
The replica F-111, indeed, was a special feat of engineering. Weighing around one-and-a-half tons, the 40-foot-long structure, with a 56-foot wing span, was originally conceived by Surkin in Wyoming, while working on a previous film project. Teams of carpenters, welders and other workmen pieced the plane together at Mediterranean Film Facilities with sheets of aluminum, one-by-one square iron tubing, and over 10,000 rivets in six weeks.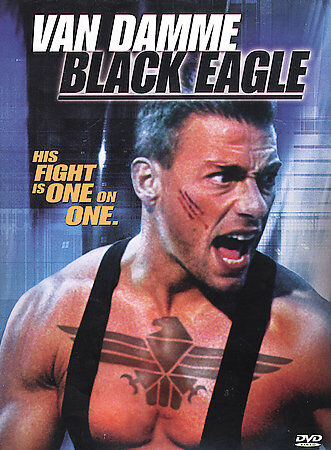 The plane had to withstand the pressure of 60-foot depths – and be strong enough for transportation across the island to its resting place at Mistra Bay. The "Leontiev" miniature, a 25-foot copy made from fiberglass, wood and plastic, was constructed in four weeks using photographic references of the Maltese super-tug "cast" as the Russian trawler. "All these elements have helped us make what I'm sure will be a thoroughly entertaining picture," Arama concludes. "It won't be just another action picture starring Sho Kosugi, rather, I think, it will introduce a much wider audience to Sho's work, and it may do for Malta, with its many beautiful locations, what 'Never on Sunday' did for Greece."
"With all the delays, and problems, we never lost our nerve – and, I think, that shows up on the screen. We had only a limited budget for an action/thriller film of this scale and this caliber, and we had a shooting schedule of 43 days. With the inspiration of Eric Karson, the actors and the crew, we have a film to be proud of, and one that international audiences will enjoy."
"If the public does like our picture," he adds, "we may easily find ourselves together again in eight or nine months' time, perhaps in a very different location. Wherever a potentially explosive political situation occurs in the world, we will be on standby, to create a story around it that will enable us to bring Black Eagle back to the screen."
SYNOPSIS – Black Eagle
Hidden beneath the deep blue waters of the Mediterranean is the wreck of a U.S. Air Force F-111 fighter airplane – the lone casualty from a successful raid against terrorist targets in the Middle East. On board, is the highly sophisticated electronic box, "Rapid Angel", the key to the plane's pave tack laser tracking system – and a Paveway II class bomb, which failed to detonate on impact. The safe and speedy recovery of both "Rapid Angel" and the bomb's secret nosecone guidance device, is of prime importance to U.S. intelligence – not the least because Russian opposition is already lethally active in the area.
The CIA coerce agent Ken Tani (SHO KOSUGI) into accepting the assignment by "arranging" for his two sons, Bryan (KANE KOSUGI) and Denny (SHANE KOSUGI), to be visiting the island. Ken, in Afghanistan on a clandestine mission aiding the rebels against their Russian invaders, is the CIA's top agent, an expert in many skills and disciplines that have allowed him to survive many operations and earn the title Black Eagle.
Following a spectacular parachute drop close to the shoreline, Ken is greeted by his CIA contacts, Father Joseph (BRUCE FRENCH), a priest whose conscience is torn between his faith and love of his country, and Patricia Parker (DORIAN CLARK), a beautiful and highly skilled operative whose cover is that of tour guide and chaperone to Ken's children. Supplied with his own "cover" – that of a visiting marine biologist intent on gathering local sea cultures – Ken sets off on board a small visiting boat to scout the waters where Steve Henderson (GENE DAVIS), another CIA agent, has disappeared.
It does not take Ken long to locate the submerged wreck – nor to encounter his enemies who sail alongside aboard the Russian trawler LEONTIEV. The Russians, led by dangerous, deceptively impassive KGB Colonel Klimenko (VLADIMIR SKOMAROVSKY) and his very capable henchman Andrei (JEAN-CLAUDE VAN DAMME), leave Ken in no doubt as to their suspicions and, later that day, Miss Parker points out two KGB hoods tracking them at the Museum. Ken leaves to lead the Russians on a frantic chase across the neighboring rooftops, finally using his combat skills to ensure that they will fail to deliver their reports to Klimenko.
The KGB Colonel is no easy opponent, however, and has already deduced the Americans' true identities by means of a secretly-taken video recording. At the Casino that night, he makes clear to Ken that his cover has been blown. Outside their hotel, Ken meets Andrei in the first skirmish of their inevitable conflict – but the conclusion has to wait as police sirens interrupt their titanic battle.
In the morning, Ken takes off aboard his hang-glider kite from the cliffs overlooking the site of the wreck. An electronic meter on his wrist pinpoints the target as Ken cuts himself free to begin an amazing dive into the ocean, reaching the wreck at tremendous speed. On locating the bomb underwater, Ken dismantles the nosecone and secures the guidance device, but, on searching further for the electronic "box", he realizes it has already been salvaged. Regaining the surface, Ken encounters further Russians in a fierce combat, but eventually overpowers them and manages to return the device to his intelligence masters on the island.
Klimenko, meanwhile has been busy ashore. Aided by Andrei and a spy within the Americans' camp, he kidnaps Miss Parker and Denny, but Bryan eludes him and returns to his father. Together with Father Joseph, Ken launches a rescue bid on the old abandoned fort where Miss Parker and Denny are held prisoners. During their escape, Ken is again confronted by Andrei, but, as before, the outcome of their struggle is delayed when Ken, the safety of his son foremost on his mind, dives for the sea.
At the airport, Miss Parker and the children depart for Rome, leaving Ken and Father Joseph to plan phase two of their mission – to somehow smuggle Ken aboard the Russian ship and secure the missing "box" before it can be transported to Russia.
Disguised as a dockyard worker, Ken gains access to the ship's berth and waits for nightfall. Donning the Black Eagle garb, he prepares for a final, solo conflict against Klimenko's forces – and the renewal of his personal battle with Andrei…
THE BLACK EAGLE STORY
(Published in the September 1988 issue of INSIDE KUNG FU Presents MARTIAL ARTS MOVIES '88 Magazine.)